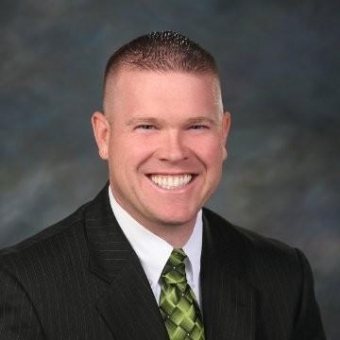 August 23, 2018
Commercial State Bank is proud to welcome Joe Bender as a Lending Officer in our Elkhorn Branch!
Joe grew up in Humphrey, NE before attending Wayne State College for Business Administration. He is also a graduate of the Bryce Harlow Institute of Business and Government Affairs at Georgetown University in Washington DC. Joe has over 15 years of banking experience and has held many different leadership roles within the banking industry. He specializes in Commercial and Agricultural lending and is eager to bring his knowledge in these areas to the Elkhorn community.
Joe lives in Elkhorn with his wife, Stevie, and their four children, Steven, Jennar, Jaryn, and Scott. In his spare time, he's a member of the Knights of Columbus and a coach for the Elkhorn Attack basketball team. When not volunteering his time in the community, he enjoys golf, cooking championship level barbecue, and most importantly spending time with his family.
Please join us in welcoming Joe to his new role and be sure to meet him next time you're in the Elkhorn Branch!